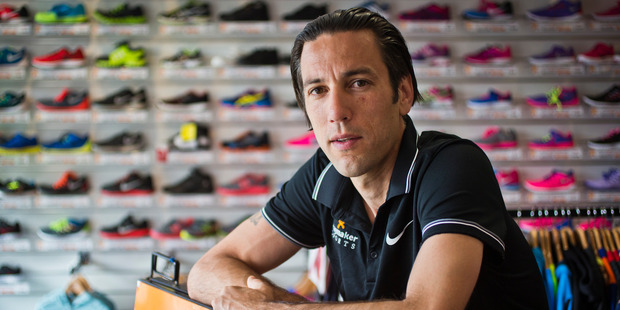 Ivan Vicelich is backing Auckland City to repeat their previous exploits at the Fifa Club World Cup.
The Oceania side will again be in the global spotlight this week, as they take on Al Jazira, the champion club of tournament hosts the United Arab Emirates, on Thursday morning (NZT) in the opening game. City will be significant underdogs, with Al Jazira boasting an impressive roster.
Top of the list is Lassana Diarra, who played 87 matches for Real Madrid, also spent time at Chelsea and Arsenal, and has appeared in 34 internationals for France.
They also have Uzbek international Sardor Rashidov, Moroccan forward Moubarak Boussoufa — who was twice the top scorer in the Belgium first division — and Brazil striker Romarinho, who played more than 150 games for Corinthians before his stint in the Gulf. Add in some UAE internationals, and Al Jazira present a formidable challenge.
"We are underdogs and we are playing against a good side," said Vicelich, who has been Auckland City's assistant coach since his playing retirement in 2015.
"These games are always tough but we have potential. We need things to go our way, a little bit of the bounce of the ball and see if we can continue this good run we have had in New Zealand."
Auckland City have been in spellbinding form in the ISPS Handa Premiership, winning five successive matches, with 23 goals scored and one conceded.
"We have been putting away our chances and we have been resilient," said Vicelich.
"We continue to play our style, even under pressure when things are not going well. We've got good depth and people fighting for their positions. Ramon [Tribulietx] has put together a competitive side once again."
But can Auckland do enough to repeat the magic of 2009 and 2014, when they achieved shock victories against teams ranked way above them?
"It's always tough," said Vicelich, who played a record 10 matches at the Club World Cup.
"That's the reality. It's a big step up in terms of the pace of the game and the quality of the opposition. But we have confidence and belief in our system to perform at that level. We have seen glimpses ... now we need to see more."
Vicelich was the cornerstone of Auckland City's memorable run in the Gulf almost a decade ago, when they beat UAE champions Al Ahli 2-0 in the first game before stunning African champions TP Mazembe 3-2 to finish fifth.
"To win two games on the world stage and to do it with a group of players that I had known for a long time was very special for me," said Vicelich.
"We beat the African champions and the goal was scored by Riki [van Steeden], who was a good friend. It was an enjoyable trip, one of the best I have had with any team."
Auckland City went to another level a few years later, with the famous 'Miracle of Morocco'.
"I thought 2009 was hard to beat," said Vicelich. "But for a New Zealand team to come third at a Fifa tournament — that was something else. It was great to show that we had the belief to perform on the international stage and that it is possible. That tournament proved that we have got players who could play at that level and even dominate games."