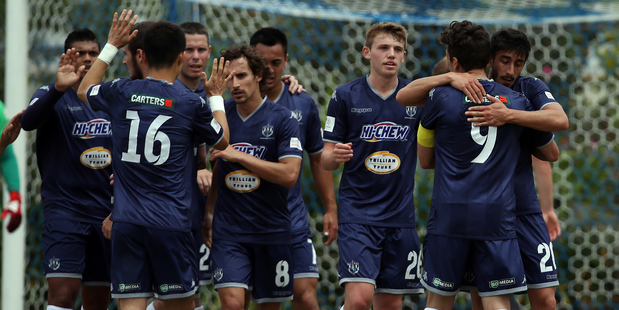 Auckland City coach Ramon Tribulietx has named an experienced squad for next month's Club World Cup in the United Arab Emirates.
Leading the way is top goalscorer Emiliano Tade, who will be contesting his seventh Club World Cup in a row.
Five players with All Whites caps make the cut - strikers Kris Bright and Ryan De Vries, midfielders Te Atawhai Hudson-Wihongi and Cam Howieson, and defender Liam Graham.
Solomon Islands international Micah Lea'alafa is expected to join the squad en route to the UAE.
"I believe the squad we are taking has a good mixture of experience, youth, talent and physicality," Tribulietx said.
"We have a lot of options within this squad we can tailor towards whatever is needed in the game and that is a very good asset to have."
Only four of the squad have never previously experienced a Club World Cup -new signings Bright, Graham, Callum McCowatt and goalkeeper Conor Tracey.
Auckland will meet UAE team Al Jazira in their first match on December 6.
Auckland City squad for FIFA Club World Cup: Enaut Zubikari, Liam Graham, Takuya Iwata, Mario Bilen, Angel Berlanga (captain), Te Atawhai Hudson-Wihongi, Cameron Howieson, Albert Riera, Darren White, Ryan de Vries, Fabrizio Tavano, Kris Bright, Alfred Rogers, Daniel Morgan, Daewook Kim, Reid Drake, Micah Lea'alafa, Emiliano Tade, Harrison Moss- Edge, Marko Dordevic, Callum McCowatt, Danyon Drake, Conor Tracey.