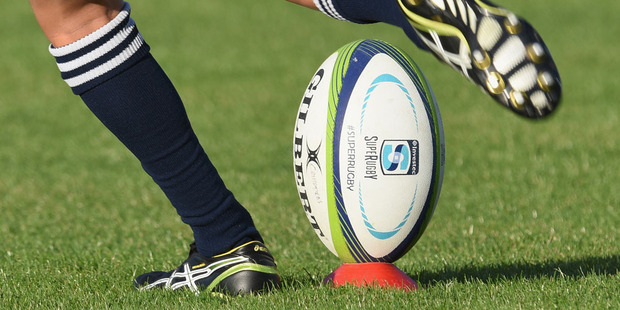 Auckland's 1A First XV competition kicks off tomorrow with several schools again in contention for a coveted semifinal berth.
St Kentigern, who last season missed their first 1A final since 2010, have rebuilt and look in sharp pre-season form, 2016 finalists Sacred Heart and MAGS will again be knocking at the door, though the latter might not be as formidable as the class of 2016, while a clutch of First XVs, including King's, De La Salle, 2016 semifinalists St Peter's, Auckland Grammar, Kelston BHS, Aorere and Dilworth will all feel they have legitimate claims of pushing for the top four. The 2016 1B finalists Liston and Tamaki have both won promotion, but may battle with some of the big guns.
Sacred Heart has 15 back from 2016, including captain and head boy Lemeki Namoa, who will operate at centre, where his strong communication skills will be crucial, while Macauley Casey (son of scrum coach Mike Casey) at hooker and Fatongia Paea at prop will seek to lay a solid scrum platform as most recent Sacred Heart teams have shown.
"You can't have a rock-star backline if your forwards are average," quips fourth year SHC coach Gus Leger.
They will miss forwards of the ilk of Jack McHugh and Hoskins Sotutu but have good depth.
Leger says they will know where they stand by Queen's Birthday with an opening four games that read: Auckland Grammar, King's, Kelston BHS and St Kentigern.
"If we can secure early victories, that will give us a good grounding. You can't hide from those tough teams," says the former Tonga international. It is a new group, though, so the primary motivation is not about going one better than the 2016 group.
Tomorrow Sacred Heart will defend the Brother Maurice-Henry Cooper Trophy at home to Auckland Grammar, one of several pieces of silverware in the cabinet. But they covet the big one, to be decided in August.
St Kentigern have been far from idle in the off-season. Lock/No 6 Robert Rush, son of Eric, has come down from Kerikeri High School to show his wares. Coach Tai Lavea has eight or nine back, with four survivors from the 2015 team that won the title: Etene Nanai, who has been in the news and will play centre, first five Rivez Reihana and loose forwards Kayleb Milne and Mitch Gibson, brother of Blake. Reihana and Gibson will be co-captains.
Lavea admits the semifinal loss to Sacred Heart was "like a rock under the beach towel all summer" but that is not the approach he is instilling on his charges.
"Every year is a new year, but we haven't come back with the wrong agenda of trying to rectify things with a new group. These guys are looking to forge a new identity and hopefully we'll be there or thereabouts come the end," he says.
Lavea agrees that the 1A landscape will again be very competitive, and feel that it is matter of time before Auckland Grammar, for instance, are challenging again after placing seventh in 2016.
"You look at MAGS. They missed out in 2015 and then came back in 2016 and won it all," Lavea says. "Liston and Tamaki coming up is a breath of fresh air for the competition."
MAGS will look to forwards such as Oliver Shepherd, Jack Casey-Pickering and John Latu to complement the likes of Harley Maynard and Patrick Pati in the backs. They again won the Blues 10s, and then struck a roadblock in the form of the hot to trot and very experienced Hastings BHS. But pre-season counts for little.
In the coaching ranks, the only real changes of note see Walter Alvarez step up to replace Mark Wilson at St Peter's, while James Hantz joins the Auckland Grammar coaching team from MAGS.
The St Kentigern v MAGS clash, originally down for tomorrow, has been deferred until July 8, as MAGS are in Japan for the Sanix youth tournament. After dropping one of their pool matches, MAGS are into tonight's final against French school Lycee de la Borde Basse.
Draw for Saturday (all games 2.30pm):
Sacred Heart v Auckland Grammar
Aorere v Tamaki
Kelston BHS v St Peter's
King's v De La Salle
Liston v Dilworth
*North Harbour's eight-team 1A competition also kicks off tomorrow.
Defending champions Westlake BHS will be among the favourites, as ever, as will Rosmini and 2016 runners-up Massey.
Two round three games were played last weekend, with Rosmini dispatching Birkenhead 54-0 and Orewa too good for Whangarei BHS, in their second year in the competition, and having made a good fist of the first, 23-0.
Draw for Saturday (all games midday):
Birkenhead v Takapuna Grammar
Massey v Whangarei BHS
Rosmini v Rangitoto
Westlake BHS v Orewa