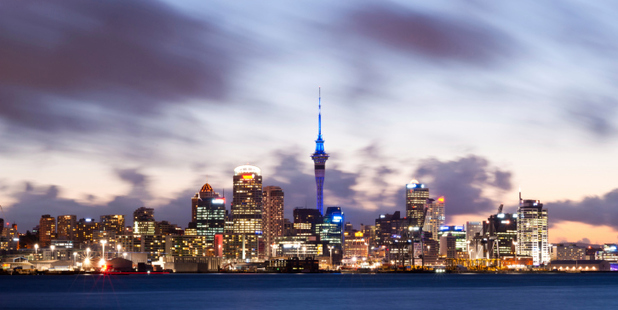 A third set of 41 Special Housing Areas (SHAs) that would yield 18,000 new homes across Auckland was today announced by Housing Minister Dr Nick Smith and Auckland Mayor Len Brown.
"The Auckland Housing Accord is continuing to gain momentum in enabling thousands more sections to be developed and thousands more homes to be built. The first tranche in October provided for 11 Special Housing Areas and 6000 homes, and the second a further 11 SHAs and 9500 homes. This third tranche brings the total to 63 Special Housing Areas and 33,500 homes and is the scale we need to address the section and house shortage in Auckland," Dr Smith says.
"This latest batch of Special Housing Areas includes seven strategic areas that have been identified by the council as having good transport links and access to other infrastructure. These are larger areas where we don't yet have developers with proposals, but where we are signalling to the market that we want to encourage growth," Mr Brown says.
"In addition, many of the Special Housing Areas announced today are significantly larger than those in the first two tranches, and include 34 direct requests from private landowners or developers as well as extensions to three existing Special Housing Areas. I have every expectation of rapid development of these sites into new homes and sections.
"The housing market continues to be hugely challenging in Auckland, particularly for first-home buyers. However, through our partnership with central government we are making strong progress to deliver more housing choices sooner for Aucklanders.
"The work we are doing will help to bring forward more new affordable homes, but we also need to see further action on the cost of building materials, labour shortages and support for first-time buyers."
Today's announcement was made at the new SHA at 11 Akepiro Street in Mount Eden. This site is to be developed into a quality residential complex of about 18 units by Ockham Residential, the developer of The Isaac and Turing apartment buildings. It will also be the subject of a design competition run by the New Zealand Institute of Architects (NZIA) and Ockham Residential's Mark Todd.
"This competition will be open to architects or architectural practices that will compete to design and document a high-quality medium-density residential housing development on the land. Architects will be offered the chance to propose medium density housing prototypes that illustrate the possibilities and advantages of urban living, in recognition of the excellent opportunity that the Auckland Housing Accord offers to create more modern housing options in Auckland," Mr Brown says.

The competition will open on 21 May with details soon to be posted on the NZIA website.
The Auckland Housing Accord, agreed to last year by Dr Smith and Mr Brown, provides for the creation of SHAs by Auckland Council with the approval of the government. Qualifying developments in these areas are able to be streamlined and fast-tracked.
"The first quality homes within SHAs will be ready for Aucklanders to move into by the end of this year. Not all of the SHAs will deliver all of the housing within the three-year term of the accord - some projects may take up to 10 years to complete. That is why the council and government will continue to work on many more SHAs, with the next tranche planned for August," Dr Smith says.
"There were 3599 new sections created and dwellings consented in the first four months of the accord from October 2013 to January 2014. We are on track to achieve our first-year target of 9000."
These 41 SHAs have been adopted by Auckland Council but are subject to formal approval by Cabinet and a recommendation to the Governor-General. It is expected the Order in Council process will be completed by the end of May, enabling resource and building consents for developments to be considered in June.
Find out more about Special Housing Areas, including maps of the 41 new SHAs.