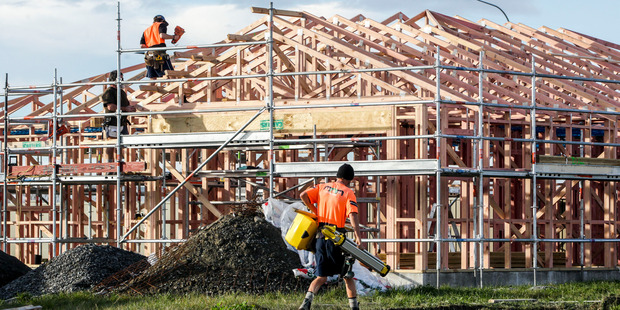 Building a deck or adding a carport to your home is becoming a whole lot easier in Auckland.
Instead of taking 20 working days, or longer, Auckland Council is aiming to turn around simple consents online within 10 working days.
The council is rolling out new initiatives this year to improve the consenting process that includes online features and one person at council to keep in touch with along the process.
One of the complaints we have had is that 'my application is lodged and it goes into this big black hole and I don't know where it is'.
Aucklanders will also be able to go online and see exactly where their resource or building consent is at, in the same way they can track parcels and mail.
But while the council is making the process easier, it will not accept incomplete applications over the counter from next month.
"We are going to get really tough," says council regulatory services director Penny Pirrit, saying 49 per cent of resource consents and 72 per cent of building consents required more information.
"For us to do quality service as quickly and efficiently as possible we need to get applications where all the information is there," she said.
From August 20, a new council consenting website goes live with checklists and tools to help people understand what information they need to provide.
Mayor Phil Goff has welcomed the 10-day turnaround for simple jobs and builders with a good track record working on standardised plans.
"The culture change we are looking for, is you guys have to get it right and meet the standards, but we will help you through the process," Goff said.
The mayor had the council's "Consenting Made Easy" programme reviewed by a panel chaired by Property Council Auckland chairman Phil Eaton, which found it was on the right track and the culture change needed to filter down to frontline staff.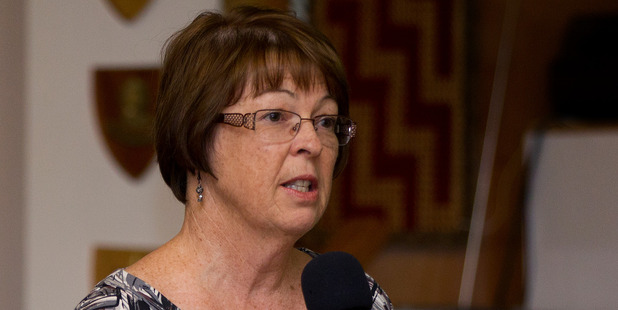 Pirrit said council had to improve customer service and one way it was doing this was having one person assigned to each consent who people could pick up the phone and call.
"One of the complaints we have had is that 'my application is lodged and it goes into this big black hole and I don't know where it is'," she said.
Registered Master Builders chief executive David Kelly supports the changes being made by Auckland Council as the city goes through a sustained housing boom.
Builders had a mixed view on Auckland Council over the last few years, he said.
Larger builders reported a reasonably good service, "but it would be fair to say a lot of builders have been very critical of the inconsistency across the council and what they see as a lack of responsiveness", Kelly said.
He was confident Goff and senior officers are serious about making improvements, but for builders it came down to frontline staff being client and customer focused.
The council is also planning to adopt a recommendation from former Auditor-General Lyn Provost to publish actual time frame measures for processing consents as well as the statutory 20-working-day timeframes.
When Provost reviewed Auckland Council's building control department in 2015 she found that while most consents technically met the statutory timeframe of 20 working days, most went "on hold" pending further information.
She said 80 per cent of applications were processed within 40 days and, in exceptional circumstances, some took more than 100 days to process.
Pirrit said the council had to report statutory timeframes but planned to publish measures of the actual customer experience in the new 10-year budget next year.
The council is now offering four services:
Standard consents - Online consents for simple jobs, like building a deck
Streamline service - a fast service for simple resource and building consents
Qualified partner - partnership with council to speed up applications for standardised plans
Premium service - additional council support for large scale, complex developments