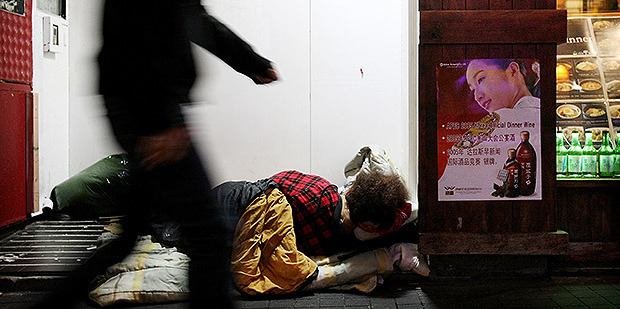 As many of New Zealand's homeless shiver in the winter cold, Auckland's Central City Library has taken its own stand in an attempt to help the city's needy.
Every Monday morning the central library holds a film screening for the homeless, giving those less fortunate a sense of community, pride, and a cup of tea.
At 10.30am the homeless come through the door with warm welcomes as the morning tea trolley rolls by with a selection of snacks and drinks.
Admission is free and for the mostly male crowd of around 20 a selection of 16,000 DVDs is played for the library's guests.
Rough sleeper Reg told Noted's Frances Walsh the concept provides great motivation for the less fortunate.
"The guys are feeling sorry for themselves. A cup of tea and a biscuit is uplifting. Do you know how much a cup of tea is in a cafe?
"[Movie morning is] like being in the real world".
The library doesn't make them sit down and watch six-hour Russian films, instead a democratic process is followed when choosing what DVD to watch.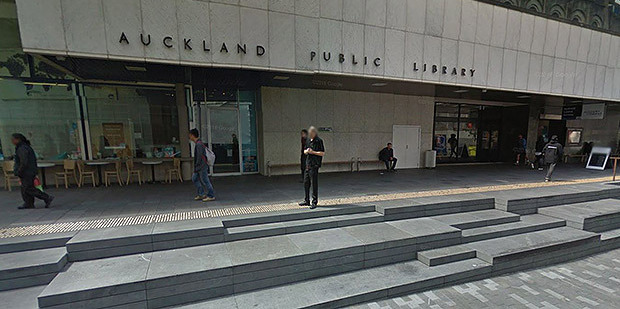 Some choose to stay, while others make their way to the library to read.
For some who attend the weekly movie session, it isn't a place just to watch films, but an environment "where the brothers sleep" and people "come off the street to feel safe".
Dallas, one of the regulars, told Noted the library has saved some of his friends from further trouble.
"The library looks after us. We should look after them. If it wasn't for the library, people would be getting into trouble."