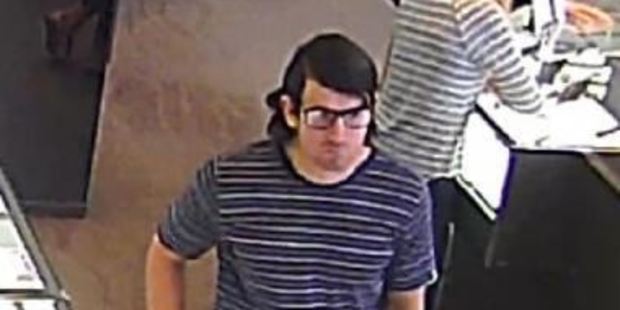 Police are hunting a man who ran from a Michael Hill store with a $60,000 diamond ring.
The man was at the branch at the Westfield mall in Henderson on February 7 at 11.30am.
He was handed a white gold solitaire-cut ring by the shopkeeper and ran from the store toward Edsel Street.
He was wearing black-rimmed glasses, a striped T-shirt, grey shorts, white ankle socks and black running shoes.
Police want to hear from anyone who can identify the man in CCTV the photos.
Senior Constable Lee Challenger can be contacted on 021 191 4397 or Crimestoppers on 0800 555 111.