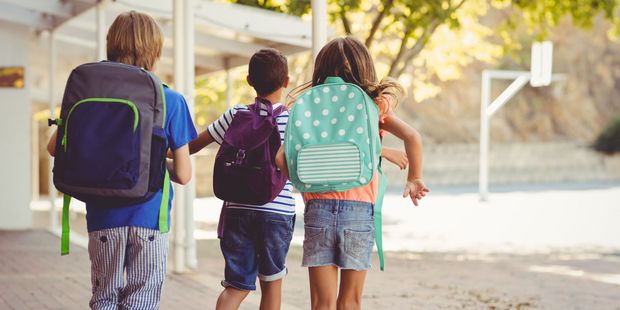 Schools on Auckland's North Shore are on alert after an intermediate student was approached by a man in a white van yesterday morning.
The incident follows several reports of men in white vans approaching children around Auckland.
Principal of Birkdale Intermediate School principal Richard Coote said the female pupil reported to her parents that the man had asked her if she wanted a lift in the Chatswood/Chelsea area.
"She said no and went straight home and told her parents. The man drove off."
Jeanette Dunning, principal of the nearby Verran Primary School, said she had sent out an email to parents advising them of the incident after receiving the information from Birkdale Intermediate.
"We're doing what we can to make sure the children keep themselves safe," she said.
There have been about a dozen approaches by strangers in vehicles to children walking before or after school in Auckland since November.
About half of those were by men driving vans and most were on the North Shore or in west Auckland. Other cases include a man in a red 4X4, and others in utes.
In the first case, an 11-year-old boy abducted by a man in a grey van and sexually assaulted in a four-hour ordeal in Ranui in west Auckland.
Children approached by strangers
November 17: 11-year-old boy abducted by a man in a grey van and sexually assaulted in four-hour ordeal in Ranui, west Auckland
November 23: 11-year-old girl ran home after a man in a dark red or maroon 4X4 approached her while she waited for her school bus on Wairere Rd in Waitakere
November 24: 12-year-old boy approached by a man who tried to coax him inside his dark-coloured ute on Swanson Rd, Ranui
November 30: 17-year-old girl followed by a dark coloured ute on nearby Lake Panorama Drive in Henderson
November 30: Intermediate-aged girl asked to get in a man's car on Summerland Drive, Henderson
February 15: 11-year-old boy approached by man in white van near Northcote Intermediate School and asked if he wanted a ride
February 28: Man tried to grab an 11-year-old girl on her way to St Heliers School, in East Auckland
March 7: Man in white van approached 11-year-old female student near Northcote Intermediate School on the North Shore
March 9: "Suspicious " white van driven by a man parked on Salisbury Rd, Birkdale, near Birkdale Primary School on the North Shore
March 29: Man with a tattoo of a dragon on his face tried to grab 14-year-old boy in Beach Haven on the North Shore and put him in his car
April 6: Female student from the North Shore's Birkdale Intermediate School offered a life by man in white van