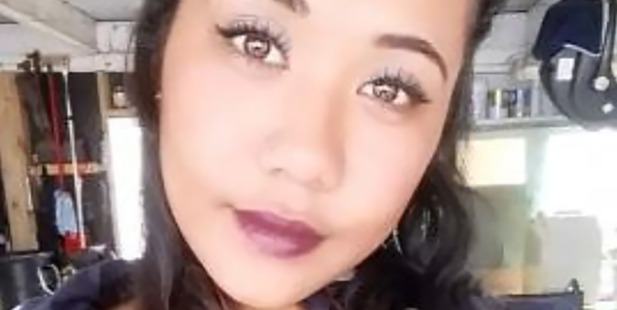 Friends and family of a young mother who was fatally shot in Auckland have paid tribute to her through emotional posts on social media.
Chozyn Koroheke, 22, died after being shot at close range in Pakuranga Heights on Tuesday evening.
Friends and loved ones of the young mother have posted loving tributes to Koroheke.
Jaydene Koroheke posted a message to his "sis", saying "words can't explain how broken I am right now".
"Love you so much Chozyn you will forever be in our hearts."
Natalie Scott posted that she "lit up everyone's lives with that smile and laugh".
"Love you always," the post read.
Jhani Mulder posted "your kiddies need their mum... and darling you deserve justice".
Keiti Joyce used the hashtag #JusticeForChozyn, posting "she didn't deserve this".
Koroheke's old schol Te Kura Maori o Nga Tapuwae paid tribute to their former pupil "with extreme sadness".
Mercedes Napia posted "so much love going out to the Koroheke whanau at this sad time".
"Rest in love Choze and see you on Friday girl."
Jordaan Shepherd posted that Koroheke will "definitely be missed".
"Sending my condolences to the Koroheke whanau and her gorgeous babies through this hard time."
Police are hunting Koroheke's boyfriend Turiarangi Tai, 22, in relation to the shooting.
Tai has a violent past and may be armed and dangerous. The tattooed man is known to police and the Herald understands he also faced charges following a violent bashing in Tauranga in 2012.
It was reported Tai, then 18, pleaded guilty to injuring with intent to injure in Tauranga District Court after he attacked a man who refused to share a cigarette.
The man was beaten about the head and reportedly lost consciousness before later waking in hospital.
Tai also has nine warrants for his arrest on several charges, including unlawfully taking a motor vehicle, dangerous driving, wilful damage and failing to stop for police.
However, the charges are not related to the homicide investigation.
Detective Senior Sergeant Kevin Tiernan, the area manager for Counties Manukau East, said police have "absolutely no idea where [Tai] currently is".
"We believe that [Tai] is being assisted by friends and associates to avoid the police.
"We would like to warn the people assisting [Tai] that they are committing a criminal offence, which police treat very seriously, and they're liable to be charged with an offence themselves."
He added: "Someone out there will know where he is and we would appeal to those people to do the right thing, not only for [Tai], but also for Chozyn and her family, and to call the police."
Tai, who police believe may be armed and should not be approached, has links throughout Auckland, Waikato and the Bay of Plenty.
Koroheke, 22, died after she was "shot at close range" at home in what police believe was a "domestic-related incident".
Tiernan suspects she was shot with a shotgun, which has been recovered by police.
"We're still investigating the lead-up to [the shooting], there doesn't appear to be any incident that we're aware of that would result in this sort of action being taken," he told journalists at the Otahuhu Police Station yesterday.
"We're at a loss to explain why [Tai allegedly] took the action that he did."
It is understood a tangi for Koroheke will be held today.