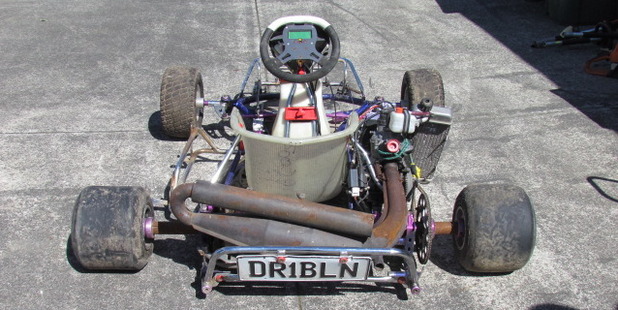 Police are looking to return a large amount of stolen property discovered as part of an ongoing investigation into burglaries across the Waitakere, Rodney and North Shore areas.
The property is estimated to be worth between $100,000 -$200,000 and was found following the search of an address in West Auckland on Thursday 1 September.
Police are continuing to make enquiries as part of the investigation into the burglaries and are looking to return the remaining stolen property to the rightful owners.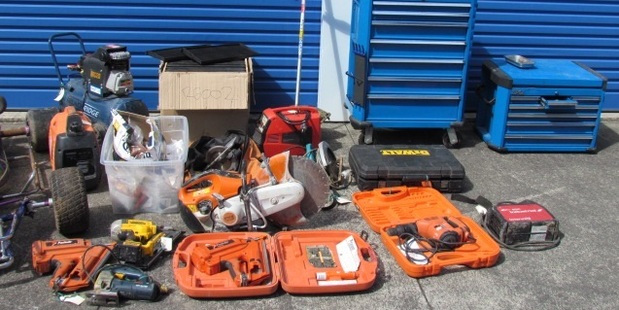 Police are still looking for the owners of the following items:
2x Go carts
1x Karacher performance series electric water blaster 2500 psi
1 x large diesel powered Karacher professional water blaster
1x gas powered welder. Contains brown gas bottle on blue trolley
1x Ryobi leaf blower
1x Oxygen Welding and cutting outfit in black plastic case
1x Blackridge BRC120 compressor
1x Orange and Black Black Ridge compressor
1x Paslode nail gun
1x Dewalt 18v Nail gun
1x Bosh GST 85 PBE electric reciprocating saw with Planet 42 etched on the handle and side
1x Orange and black bag containing misc Banco and Dewalt power tools
1x Stihl T5420 concrete cutter
1x Paslode Nail gun in orange case
1x Ramset Impact drill in orange case
1x Smootharc compressor
1x Dewalt power tool and batteries in black case
1x large blue SP tool chest with magnetic tray on castor wheels
If you believe you own any of these items please contact Senior Constable Michael Fillery with proof of ownership and your contact details at Michael.fillery@police.govt.nz.
Police also ask anyone who may have information about the burglaries and stolen property to contact Waitemata Police on (09) 488 6200 or anonymously via Crimestoppers on 0800 555 111.