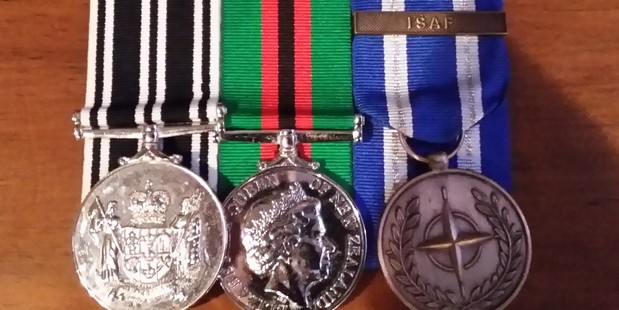 A former sailor has helped to reunite an Afghanistan veteran with his stolen medals.
The wife of ex-RNZN Able Radar Plotter Kelly Kidd spotted the three medals in an Auckland charity shop and sent him a photo through social media.
Mr Kidd, who served in the Navy for six years in the 1980s, said he put the name and service number from the medals on Facebook and in a matter of hours he was on the phone to former LanceCorporal Paul Chambers, who now lived in Blenheim.
"He couldn't believe they had turned up," Mr Kidd said.