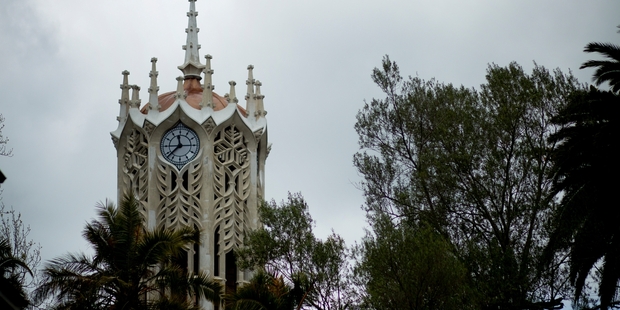 The University of Auckland has once again ranked among the best in the world.
Eight New Zealand universities made the list and five of the universities went up the table in this year's prestigious Times Higher Education World University Rankings, while the other three held their positions from last year. All eight now sit among the top 600 in the world.
The University of Oxford took the top position in this year's table, beating long-time rankings leader the Californian Institute of Technology into second place. It is the first time a university from outside the United States has taken the top position in the Times Higher Education rankings.
The University of Auckland remains this country's top ranked tertiary institution, coming in joint 165th in the rankings, released yesterday, up from joint 172nd last year.
This was followed by the University of Otago, sitting in the 201-250 division.
The University of Canterbury improved 50 places to rank at 351-400, equal with Victoria University of Wellington.
The University of Waikato retained the same rank (401-500), and was joined by Massey which improved 100 places, and Lincoln University, which joined the top Times Higher Education rankings for the first time.
Auckland University of Technology also improved 100 places to 501-600.
"These are extraordinary results considering just how competitive global university education has become," Chris Whelan, executive director of Universities New Zealand, said. "They mirror the QS rankings released earlier this month, where six of our universities improved their rankings and all were ranked within the world's top 3 per cent of universities in the world."
All eight universities have worked incredibly hard to lift or retain their rankings in this highly competitive global sector, Mr Whelan said.
"New Zealand's university sector has worked relentlessly to enhance teaching and research activities, to increase their international relationships and profile, and to provide their graduates with the skills they need to succeed in the workforce and in life."
Phil Baty, the editor of the Times Higher Education World University Rankings, said it was "great news" that all eight New Zealand universities made it into this year's top 600.
"All of New Zealand's representatives have either moved up or achieved the same rank last year - a great achievement," he said.
The Government has increased funding to universities by $90 million over the past two years, and Whelan said this would help their position in future rankings. In particular, new research funding will be central to this, as rankings are heavily weighted towards measuring a university's research quality and impact.
The rise in rankings has been accompanied by a lift in the number of international students coming to study in New Zealand, Mr Whelan said.
"Over the past two years, numbers of students studying in New Zealand universities have increased by 4 per cent - bringing another 1071 students to this country."
However, the rankings also came with a warning for New Zealand.
"New Zealand will have to watch out for Asia's continuing ascent," Mr Baty said.
"New Zealand is a key research partner for many Asian universities so the nation can capitalise on the region's success, although it may find it harder to attract top Asian students and academics."
Addressing this, Whelan said Asian governments were "substantially increasing" their investment in universities, because they recognised a well-educated labour force was needed for long-term economic development. He called on the Government to further invest in the tertiary sector. NZME
- NZME.