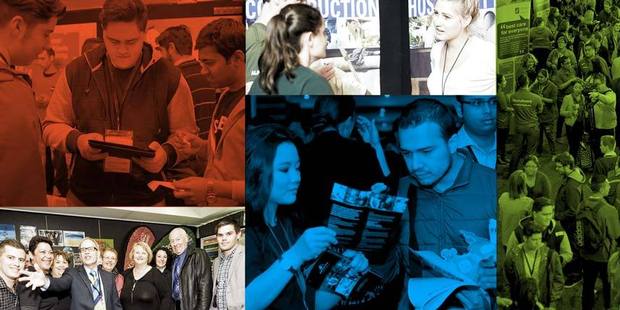 Thousands of young Auckland jobskeekers are expected at JobFest at The Cloud on Queen's Wharf tomorrow.
New Zealand's largest youth employment event gives people aged 15-24 the chance to meet face-to-face with employers, with over 800 full and part time positions on offer.
Mayor Len Brown says it's great to see the tangible benfits of young people getting jobs due to the opportunity that JobFest creates.
"So far more than 5,000 young people have attended three previous JobFests held across Auckland, with more than 370 youth gaining employment of more than 30 hours per week " he says.
Eighty employers from industries including hospitality, retail, tourism, ICT and construction and infrastructure are taking part.
The event aims to inspire more young people to think about starting their career path with high profile Aucklanders including members of the Vodafone Warriors and artists Teremoana Rapley and Bill Urale (aka King Kapisi) taking apart in a 'letter to my 18 year old self' campaign where they share their insights looking back to when they were young.
More than 23,000 young Aucklanders are not in education, employment and training, representing just over 10 per cent of the region's total youth population.
A new initiative to attract more young people into the thriving construction and infrastructure sector is being launched at JobFest. The interative social media campaign, called #BuildAKL, aims to get 4,000 Auckland young people into the sector.
ATEED General Manager Business Innovation & Skills, Patrick McVeigh says having a skilled workforce is vital for our economy's economic and social wellbeing.
"JobFest helps to identify sectors where there are skill gaps - such as the booming construction and infrastructure industry - and helps our young people access those industries and build a career path.
"With Christmas and New Year's just around the corner, JobFest is an ideal opportunity for employers in retail, hospitality and tourism to address their staffing needs over the busy Christmas season."
JobFest runs from 09:30am-2pm on Wednesday, 21 September at The Cloud on Auckland's Queens Wharf. Entry is free.For more information visit www.jobfest.co.nz.