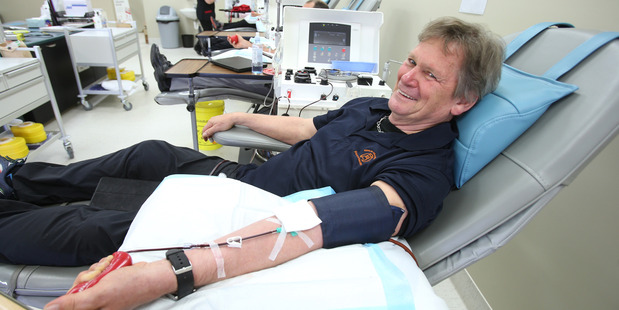 The Blood Service is stunned by the "amazing support" for its Missing Type campaign, in which more than 2000 people signed up to become first-time blood donors in 10 days.
The response to the campaign was "overwhelming", says the organisation, which has produced a video in which recipients of blood products say thank you for the life-saving support.
NZME papers The Herald and the Bay of Plenty Times took part in the campaign that involved dropping Os and As from online branding, logos and social media accounts to draw attention to the need for O-type and A-type blood donors.
The campaign ran in 21 countries.
The service's national manager of marketing and communications, Asuka Burge, said she knew the campaign would be powerful, but even she was not prepared for the nationwide reaction.
"From iconic sports teams to world-leading businesses, we have had amazing support," Ms Burge said.
"Missing Type captured the nation's imagination and it was fantastic to see everyday New Zealanders also get behind the cause and remove the As and Os from their social media accounts and even help us to trend on Twitter.
"During the campaign, we had a 7400 per cent increase in online registrations and over 2000 people registered to become first-time blood donors in 10 days. These new donors have the potential to save and improve the lives of up to 6000 people."
The target is 10,000 first-time donors. There was more work to do to reach the target, said Ms Burge, but the service was confident the campaign meant more New Zealanders were considering the importance of becoming a blood donor. The campaign started with 48 partners, and before long, more than 80 companies had joined the call to help encourage people to become first-time donors.
-If you want to become a donor, check www.nzblood.co.nz to see if you are eligible.
- NZME.