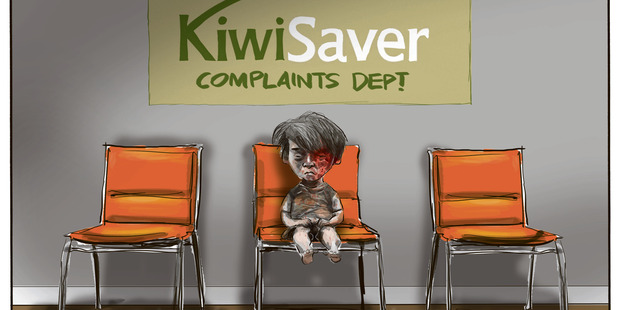 Amnesty International has laid a complaint with Auckland police over reports KiwiSaver providers have made potentially illegal investments in banned weapons.
The move follows legal advice released last week by Commerce Minister Paul Goldsmith that tens of millions of dollars in investments identified by an NZME investigation into KiwiSaver holdings may be in breach of laws banning cluster bombs, landmines and nuclear warheads.
Goldsmith said his office had not laid a formal complaint, but it was up to police to decide to investigate the matter.
Grant Bayldon, executive director of Amnesty International, said: "We deserve responsibility from KiwiSaver fund managers.
There is no acceptable justification for investing our savings in cluster bombs, landmines and nuclear weapons.
Given that all of the providers have not immediately divested, we have laid a complaint with the police against the KiwiSaver managers who continue to hold these investments. Millions of New Zealanders are potentially affected by this."
The NZME investigation found that more than a dozen KiwiSaver providers had made direct investments totalling $43 million in companies blacklisted by the Government-owned New Zealand Superannuation Fund for making the banned weapons.
The funds in question are widely popular, with more than 1.8 million New Zealanders making regular contributions to them.
Further investigation, by both NZME and Radio New Zealand, found the number of exposed providers widened considerably once underlying holdings of index funds were taken into account.
The unfolding scandal has led most providers to announce a review of investment policies and several - notably Grosvenor and AMP - to announce plans to divest controversial holdings.
Asked how police were treating the complaint, a spokesperson said: "Police are making inquiries with other agencies to gather more information. This will be assessed as appropriate in due course."
- NZME.