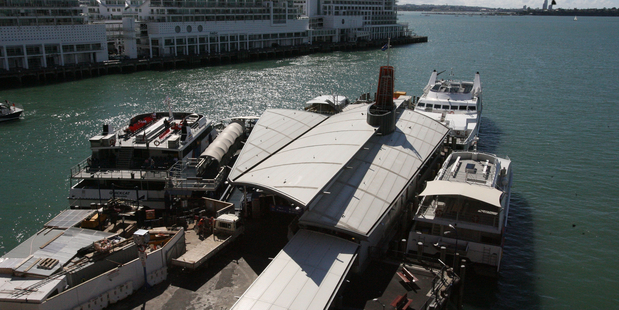 Ferry users can now use their AT HOP card to load new monthly ferry passes.
Until now, ferry users have only been able to use an AT HOP card for individual trips but from 14 August AT HOP monthly pass options are also available on most ferry routes thanks to the development of the new Simpler Fares system.
For the first time monthly passes will be available for travel on the Beach Haven and Hobsonville ferry services as well.
Ferry Services Manager, Gareth Willis says the new system will make ferry travel simpler.
"These new products increase customers' ability to travel around Auckland with one card. The new passes allow unlimited travel for a calendar month (e.g. if activated on 15 November the pass will be valid until midnight, 14 December) on a specific group of ferry services. For example, customers can have the choice of using any of the Inner Harbour ferry services when an Inner Harbour pass is loaded.
"The addition of monthly passes for the West Harbour, Beach Haven and Hobsonville services will also make travel to and from those areas more affordable."
The Ferry Outer Harbour Monthly pass is not currently available on Pine Harbour, Waiheke or Rakino passenger ferry services.
Find out more about AT HOP: https://at.govt.nz/bus-train-ferry/at-hop-card/