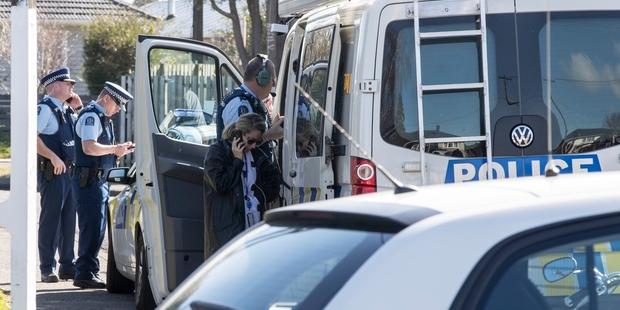 The man who was at the centre of an armed offenders callout in South Auckland yesterday has died.
The callout started when a woman phoned police at 6am telling them a man had a gun at a home in Sutton Crescent, Papakura.
Police negotiators spent several hours trying to get the man to surrender three children from the home.
The children were released about noon.
A gunshot was heard half an hour later and soon after police entered the premises to find the man with a gunshot wound.
The man died at Middlemore Hospital last night.
Police were called to a home in Papakura, Auckland at 6am yesterday after reports a woman had been seriously assaulted by a man with a gun. While she managed to escape the children, aged 4, 7, and 13, remained inside the home until midday when police managed to negotiate their release.
They are unharmed and last night were safe with family. The woman was shaken but did not require medical treatment.
Detective Inspector Dave Lynch, Acting District Commander, Counties Manukau, said specialist police staff had been negotiating closely with the man throughout the morning. About 1.30pm a shot was heard from inside the address.
When police entered the property they found the man alone with a serious injury. Mr Lynch said police had not fired any shots. The man is in a critical condition at Middlemore Hospital.
Police said the children were known to the man but he was not believed to be their father.
Mr Lynch said police would stay at the scene as officers look to build a fuller picture of the circumstances.
"All cordons have now been lifted and police would like to thank the neighbouring community for their patience during this time," he said.