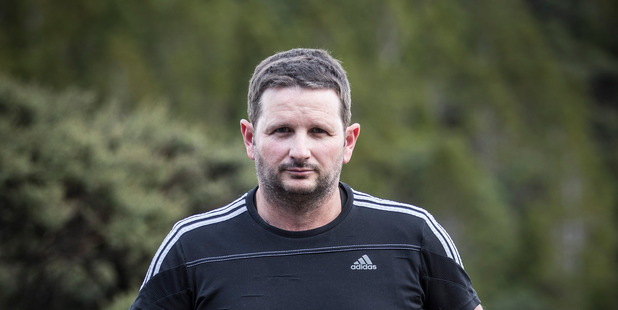 Police are seeking the driver of a dark, double-cab and probably substantially damaged ute who did not stop at the crash in downtown Auckland.
Mike Mills, 45, lives in Piha and bikes from Henderson to catch the ferry to Waiheke where he is working as an electrician.
He told the NZ Herald he was cycling down the Nelson St bike lane through the Wellesley St intersection about 5.45am on Tuesday.
"All the cars were stopped and indicating to go left and I went down the hill as some guy came down the side of everyone and turned on the red arrow.
"I just slammed straight into the side of his truck.
"If it had been a few seconds earlier I probably would have ended up under his front wheels."
Mr Mills said he was immediately helped by strangers.
"A couple of people came up and managed to get me off the road . . . some road workers parked their ute and put on the flashing lights to stop anyone running me over.
"When they dragged me off the road I was asking what happened and was expecting someone to say I had hit their car, but they were all saying the driver had taken off.
"I can't believe someone could do that. How could you live with yourself knowing you had just hit someone?"
A police spokesman said it was a reminder that drivers must stop after an accident.