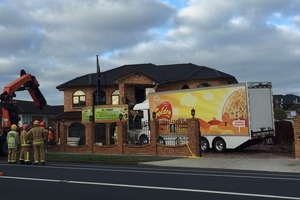 A Papatoetoe family woke up screaming when a large truck ploughed into the front of their home yesterday morning.
The Rehan family were asleep upstairs in their twostoreyed brick home when the truck left Great South Rd about 5.45am.
It is believed the driver, a man in his 50s, suffered a medical event before his truck smashed through a fence, clipping the side of a house then flattening another fence and crashing to a stop through the front of the Rehans' house.

We were sleeping upstairs and we heard a big bang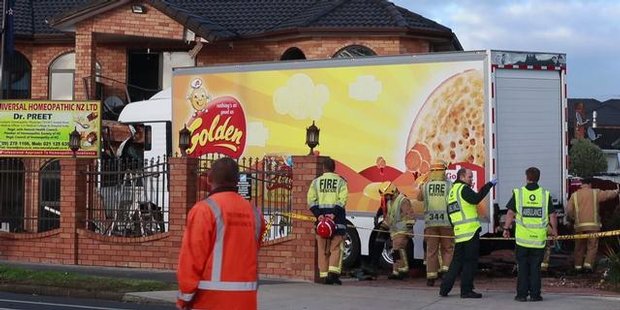 Raghubit Rehan, who also operates a homeopathy clinic from the site, said he and his wife and their two young children were asleep.
"It sounded like three or four cars had crashed into the fence," he told the New Zealand Herald.
"We were sleeping upstairs and we heard a big bang.
"We saw from the window that the truck was inside and my kids and wife started screaming."
Rehan, who is known as Dr Preet, said the impact caved in the house's entrance and front doorway.
Emergency services arrived almost immediately, he said.
The family were last night at their neighbours' house, and were still in shock, he said. "I'm still shaking."