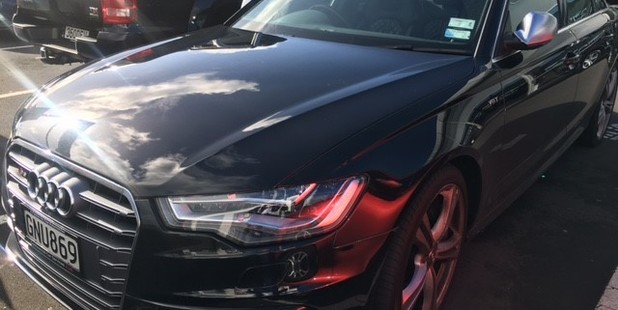 North Shore Police are investigating the burglary of a workshop belonging to a prestige car yard, in which a number of expensive cars were stolen.
On the night of Saturday and Sunday 9-10 July, a workshop belonging to Tristram European in Wairau Park was broken into.
The premises contained around thirty high-end European cars.
A total of 9 late-model cars, including a Shelby Mustang, an Audi S6 Sedan, three Volkswagen Amaroks and a Volkswagen Crafter Van were stolen.
On the Monday following the burglary, an eagle-eyed member of the public saw four of the cars, including the Shelby Mustang, parked in a nearby underground car park.
He reported his suspicions to Police, who then discovered that the cars had in fact been stolen the day before.
Two days later, another car was found abandoned in a residential street in Glendene.
Four of the cars still remain missing;
-2016 A white VW Crafter van (rego JYJ506)
-2016 A black VW Golf GTI (no rego as it wasn't yet registered in NZ)
-2012 A black Audi S6 Sedan (GNU869)
-2006 A blue Toyota Yaris (rego DKG824)
"We've carried out a number of examinations on the cars that have been recovered and we have quite a few lines of enquiry that we're looking at" says Detective Scott Sherer, North Shore CIB.
"At this point in time though I can't speculate on what the cars have been stolen for, or where they might be headed. It's fair to say that we have a number of possible scenarios that we're looking it" he says.
Anyone with information is asked to contact Detective Sherer on 09 213 7902.
Information can also be given anonymously to the organisation Crimestoppers on 0800 555 111.