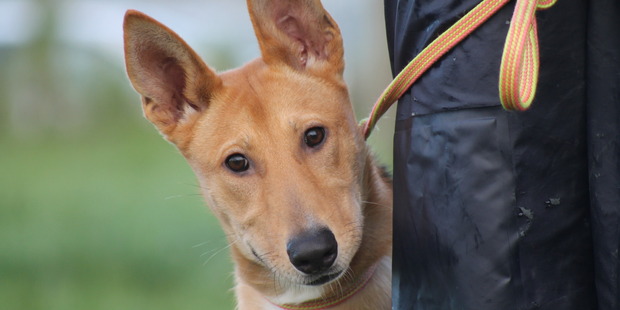 Auckland's SPCA always has lots of cute animals in need of new homes.
To help them find a loving family, our Pet of the Week feature includes details of one SPCA animal up for adoption each week.
Ziggy
Ziggy is a seven-month-old mixed breed dog who came to SPCA Auckland after she was hit by a car.
She suffered minor injuries and needed medical treatment. Now she's all better and looking to find her new home.
Ziggy would suit a family with other dogs and teenage children.
She's a real adventurer and would like to see the world.
She is eager to please and would do well at obedience training.
Most of all, Ziggy wants to be part of the family - she's not suited to being an outside only dog.
If you've been thinking of adopting a furry friend like Ziggy for your family, now is a good time as all dog adoption fees are half price.
SPCA Auckland is full, so until Sunday July 31 costs for adoption have halved to $142.50 for puppies up to six months old, $132.50 for adult dogs up to seven years old and $80 for a senior dog over seven years old.
Other Auckland animals up for adoption can be viewed here.
Anyone interested in adopting an animal can contact the SPCA on (09) 256 7300.