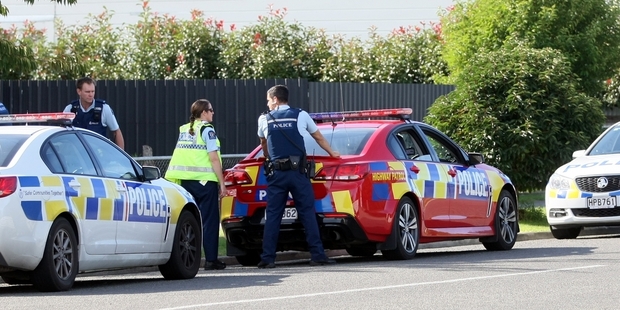 Three teens pointed a gun at an Auckland woman after she found them breaking into her home.
The 60-year-old woman is too afraid to be identified in case of retaliation by the trio, but her daughter spoke to NZME about the frightening incident on Monday.
She said her mother had left her Mangere Bridge home about 2pm when she got a call from her monitored alarm company saying the alarm had gone off.
"She went back home to check on it and there was a guy coming out of her bedroom. She got a fright and he got a fright too and jumped over the bannister and down the stairs.
"She ran outside and locked the door behind her, thinking she had locked them inside, but they broke out a downstairs window, so she chased them down the road."
The daughter said her mother was trying to call the police but was shaking and could not work her phone properly.
"She chased them but then some cars got in the way, and that's when they turned and pointed the gun at her. It was a long, rifle-looking thing."
Police are appealing for sightings of the teens, who were on bicycles, and unable to be located despite searches.
They needed to be stopped before they did "something stupid", said the victim's daughter, who is currently staying with her mother to make her feel safe in her house again.
"It's one thing to rob someone's house, but pointing a gun is another story. If they are young and stupid enough to point it at someone, what's going to happen next time? Will they pull something? Do they even know how to use it?"
The victim was incredibly shaken after the ordeal and her family members were angry, said her daughter.
- NZME.