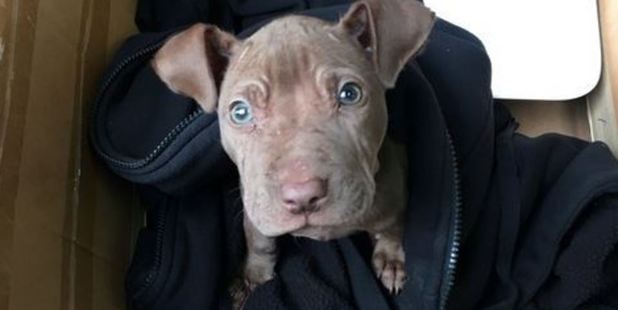 A petition has been set up to save a part-pitbull puppy named Chip, after he was found in a bin on Williamson Ave in Auckland on Saturday morning.
Jonathan Robins, who found Chip, set up a petition on change.org in order to save the pup from his possible tragic fate.
Chip is in a Henderson animal shelter with no one allowed to see him. Mr Robins went into the shelter to try and get Chip out after hearing what might happen to him but had no luck.
"I'd have taken him home," he said, "I'd go and get him back if I could."
The petition, with a target of 5000 signatures, is to be sent to Auckland Council to allow Chip to be adopted.
You can follow Chip on Facebook here.
- NZME.