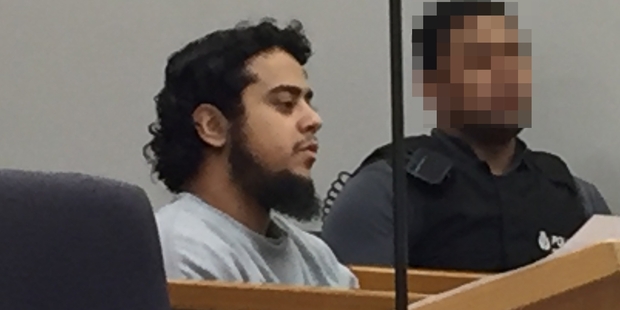 An Auckland man who distributed extremist videos, featuring footage of people being shot, beheaded and burned alive has been dragged from court screaming "Allahu Akbar".
Imran Patel, 26, launched into the rant as he was jailed for three years nine months before Auckland District Court yesterday afternoon.
"Tell John Key to stop being a slave to America and get out of Iraq. Allahu Akbar," he shouted, while being restrained by court security.
It is understood to be the first person in the country to be sentenced over so-called terrorist material and the Crown said he had an "utter lack of insight and remorse". But defence counsel Adam Holland described his client as "naive and misguided".
The offences under the Films, Videos and Publications Classification Act are routinely seen in courts in relation to child pornography but it is understood this case is the first of its kind in the country.
Judge Russell Collins was quick to stress Patel was not being prosecuted over terrorist acts; only on the charges before the court: possessing, making and distributing objectionable material.
In October, the Mt Roskill man sent text messages to 52 people with a link to an Islamic State-made video, with accompanying words about revenge. The montage showed 14 prisoners lined up before two men shot them in the head one by one.
Patel received a warning from his cell provider the following day about the content of the message but went on to text a similar link 24 hours later.
The next video showed people in orange jumpsuits being beheaded by masked men and resulted in further censure by the company.
On October 22, Patel was barred from sending messages.
His reaction was to get a new number and address the same 52 recipients.
Less than two months later, police raided his home and found a laptop, DVD, an iPod and three USB drives on which were dozens of publications showing extreme violence and torture.
- NZME.