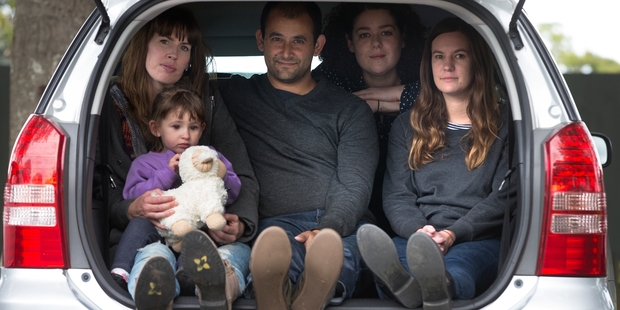 Braving icy temperatures, 1200 people pledged to sleep in their cars at Mangere Town Centre last night to show support for those sleeping rough in Auckland City.
"Park up for homes" was an event set up by a group of Mangere flatmates, a lawyer, graphic designer and community law centre advocate, that aimed to raise awareness about growing homelessness.
The event ran from 6pm to 6am and organiser Justin Latif said the aim was to challenge politicians to work together to find solutions to the problem.
"This is a long game that needs to be played. Politicians need to sit down and work out how they are going to sort out social housing in New Zealand," Mr Latif said.
He drove around Mangere from about 10.30pm several weeks ago and found people sleeping in 12 cars at Mangere Town Centre, outside Countdown in Mangere East, behind the Manukau City Football Club, behind a hospice shop in Montgomerie Rd, under a tree further up that road, and in the airport shopping district.
He said the issue of homelessness in the area was not new.
Mr Latif said Labour's David Cunliffe had signed up to to take part, as well as the Green Party's Marama Davidson and the National Party candidate for Mangere, Fia Turner.
"We want to see social housing solutions that are meaningful and effective. We can't just keep shrugging these issues away. It's not a National/Labour party thing, both parties have to work together to find a way to fix it," Mr Latif said.
Another organiser, Salvation Army policy analyst Annaliese Johnston, said the overnight park-up would be "family-friendly" with music, sausage sizzles and portaloos, and porridge for breakfast.
Auckland's bursting housing market has become a growing concern, with the spotlight now moving to the issue of homelessness and the pressure it's putting on families and social agencies.
- NZME.