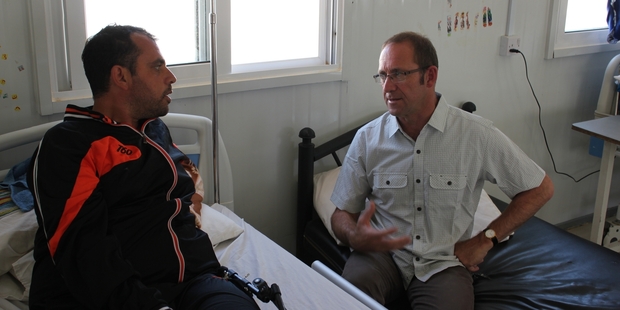 New Zealand will increase its refugee quota from 750 people a year to 1000.
Prime Minister John Key said the change would be from 2018.
The increase will be the first change in 40 years and falls short of the 1500 places a year that Labour, the Green Party, United Future and NGOs such as Amnesty International have pushed for.
It comes after a recommendation from Immigration Minister Michael Woodhouse was taken to Cabinet yesterday morning.
It comes ahead of next Monday's World Refugee Day, which will be marked with events at Parliament and around the country, and the official opening of the Mangere Resettlement Centre on Saturday.
The quota has remained at 750 refugees a year since it was introduced in 1976.
Party leaders from both sides of Parliament have urged the Government to raise New Zealand's refugee quota.
A 20,000-signature petition was presented to Parliament in March, urging the Cabinet to double the annual quota to 1500 refugees a year. That level of increase was backed by three parties - Labour, the Greens and United Future. The Act Party supported a higher quota, but stopped short of doubling it.
NZ First leader Winston Peters has supported an increase in the quota, provided general immigration numbers are brought down significantly.
Mr Woodhouse said the quota had not been doubled because of the need to provide ongoing support for those that do arrive.
"Numbers matter ... but it's not enough to simply relocate them to a strange country and then leave them."
Immigration NZ has confirmed it has capacity for 1500 refugees a year if funding for community services is increased.
Under pressure to increase the quota as a response to the Syrian crisis, the Government last year confirmed an emergency intake of 600 Syrian refugees over the next three years, on top of the annual quota.