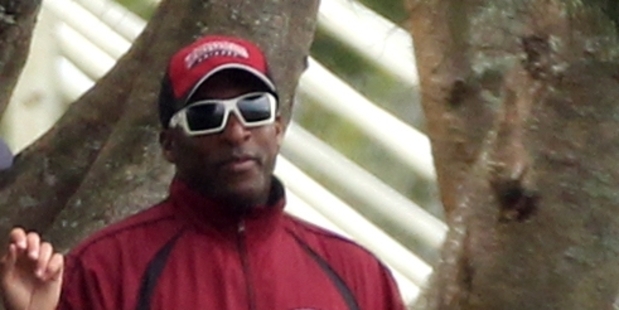 New Zealand police are refuting a former West Indies cricketer's claims officers racially stereotyped him and failed to investigate his complaint properly.
Former international fast bowler and player coach at Auckland University Cricket Club Franklyn Rose has slammed judicial officials for locking him up in an Auckland prison for seven weeks while investigating a rape complaint.
"What have I done to be locked in a prison cell for seven weeks? I felt so terrified and nervous when I realised I was living with and amongst serial killers, rapists and drug dealers," he said.
The 44-year-old said he would not encourage black athletes to visit New Zealand and has written a letter to the International Cricket Council stating: "New Zealand is not a safe place for international cricketers, especially if they are black."
NZME revealed in April that Rose was the subject of a rape complaint being investigated by New Zealand police.
The batsman and right-arm bowler, who played 19 test matches, denies the allegation.
However back in 2012, Rose says he was the subject of a "thuggish" racial attack by a group of youths in Takapuna during the early hours of a Saturday morning in November 2012 which left him hospitalised.
He said he was disappointed the case went unsolved and believed the investigating officer racially stereotyped him.
But Waitemata police area commander Superintendent Bill Searle "strongly refuted" Rose's allegations on the weekend.
"A full and thorough investigation was carried out into Mr Rose's reported assault and amongst these inquiries, a number of statements were taken from several witnesses. Mr Rose's version of events was not able to be corroborated."
Mr Rose was advised of the outcome of his case and thanked the investigating officer, he said.
- NZME.