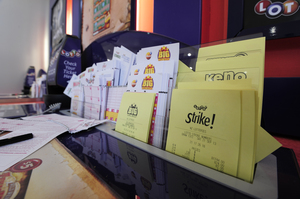 An Auckland couple left a $1 million winning Lotto ticket in their car for two weeks before cashing it in.
The couple, who wish to remain anonymous, wanted to think about what they would do with the money before claiming their First Division prize.
"The winning ticket drove with me everywhere for the next two weeks - it didn't really click until now that I was effectively driving around with $1 million on the front seat," said one of the winners.
- NZME.