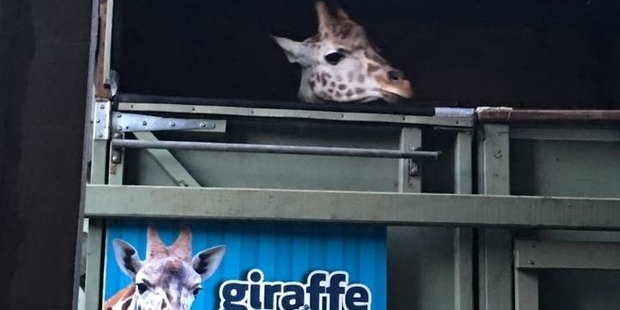 An Auckland Zoo giraffe travelled to Wellington yesterday in a 12-hour journey down the North Island.
Zuri, a 1-year-old giraffe, travelled by truck on a road trip to join mother and daughter giraffes, Tisa and Zahara, in the capital, Auckland Zoo spokeswoman Jane Healy said.
In a picture posted to the zoo's Facebook page, a bucketful of leafy green snacks for Zuri could be seen in the boot of a car accompanying her down to Wellington.
Zuri was born at the zoo in April last year.
She is Auckland Zoo's 32nd giraffe calf.
- NZME.