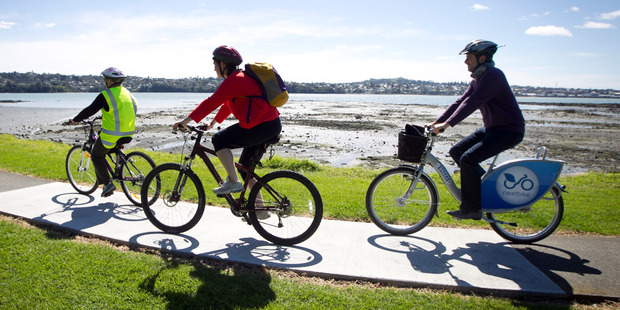 Aucklanders have an opportunity to shape the cycle network in the inner-east suburbs. Auckland Transport (AT) is seeking public feedback.
The public are being asked where they would like cycle routes in Meadowbank, Orakei, Remuera, Newmarket, Grafton and Parnell. They're also being asked to identify specific locations that could be improved for cyclists, like busy intersections.
This is similar to a recent public engagement AT completed in the inner-west suburbs, which had a huge response.
Auckland Transport's cycling and walking manager, Kathryn King says there were almost 900 submissions and thousands of individual comments.
"These will be fed into future cycling and walking projects in that area, this is AT's new approach to developing the cycling network."
She says once the network is confirmed the next step is to seek further community feedback as Auckland Transport develops designs for individual routes.
"Improving cycling connections to the city centre where thousands of people travel for work or study, is a key focus. We know that improving connections from these inner-east suburbs is how we get the biggest increase in cycling numbers for the money invested."
Construction has already begun on the Glen Innes to Tamaki Drive Shared Path, which will connect Glen Innes with the waterfront at Hobson Bay along the rail line.
Improvements are also planned for Tamaki Drive, which will connect with the soon-to-be constructed Quay Street Cycleway.
Auckland Transport is working with the NZ Transport Agency, Auckland Council and the Government through the Urban Cycleways Programme, on $200 million of cycle improvements to be completed by 2018.
The investment is focused on projects that will improve connections by bike within the city centre; to the city centre from the east and west; and links to key public transport interchanges.
The project partners are working towards the goal of a 30 percent increase in the number of cycle journeys in Auckland by 2019.
More details at: https://at.govt.nz/projects-roadworks/parnell-newmarket-remuera-cycle-improvements/