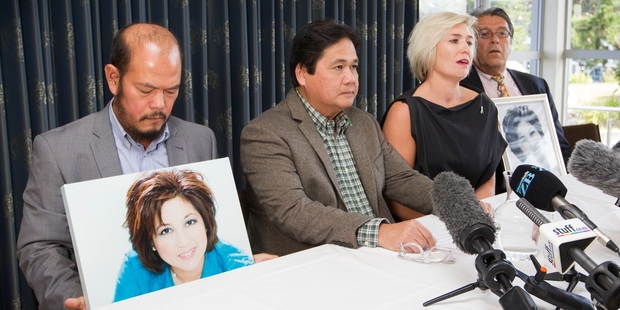 A government report that found no fault in the handling of his wife's rapist and murdered is "devastating", says Antonio Gotingco.
His wife, Blessie, was raped and murdered by Tony Robertson in May 2014, five months after he was released from jail for abducting and indecently assaulting a child. Speaking to media at the North Shore Masonic Lodge in Albany, Mr Gotingco addressed the government report, released yesterday, that found no major failings by police and Corrections in Robertson's handling.
He said Corrections "do not have the capabilities to manage high risk sex offenders".
"In fact, we think think the offenders manage them."
Robertson was last August sentenced to life imprisonment with a minimum non-parole period of 24 years for murder, and preventive detention for rape. Robertson had been living on Auckland's North Shore on an extended supervision order, including 24-hour GPS tracking.
The report found no failings, but has made 27 recommendations on improving management of high-risk offenders.
"My family are disappointed and devastated by the inquiry's findings," said Mr Gotingco, who was supported by Sensible Sentencing Trust's Ruth Money, family and friends. Mrs Money called the findings "insulting" and the report "political spin".
Asked about the case, Prime Minister John Key said the Government had accepted the report's recommendations.
"It is a terribly tragic set of circumstances for the Gotingco family and obviously my sympathies go to them.
"The report speaks for itself in terms of where it sees responsibility lying, but in terms of the recommendations we are going to implement the lot of them."
- NZME.