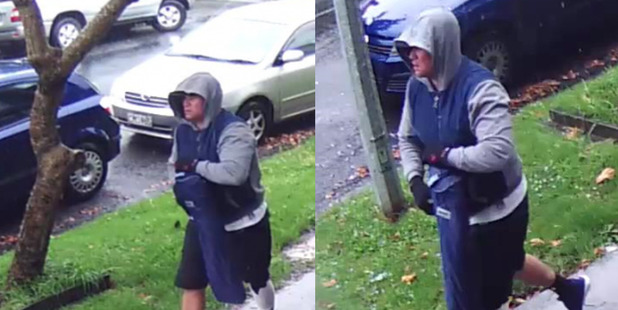 Police have released images in relation to an investigation into an aggravated robbery in Auckland's CBD in January.
At around 2.15pm on Friday 8 January 2016, two security officers, who had just collected the days takings from a nearby bank were approached by a lone person with a firearm on the corner of Darby Street and Queen Street.
The offender used a stolen vehicle to transport a large amount of cash from the scene.
The vehicle was later recovered a short distance away.
Police say that the person pictured will be able to assist Police with the investigation.
Anybody with any information that will help identify this person, or any information that may assist the investigation team, can call Auckland Crime Squad on 09 302 6557 or Crimestoppers anonymously on 0800 555 111