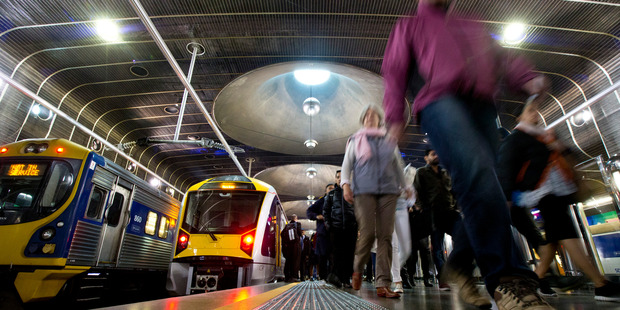 From Sunday more trains will run on the Western line with some other timetable changes for other parts of Auckland's rail network.
On the Western line a new weekday timetable will see trains run every 10 minutes Monday to Friday peak between 6 and 9am and 2.30 to 7pm and every 20 minutes Monday to Friday between 9am and 2.30pm.
On weekends and public holidays trains will run every 30 minutes.
Departure times are changing for Pukekohe services with some services departing earlier.
The first Monday to Friday departure from Pukekohe will be at 5.03am.
An extra Friday night service to Pukekohe will leave Papakura at 11.01pm (the connecting service departs Britomart at 9.58pm).
All Pukekohe trains will depart from and arrive at platform 4 at Papakura.
On the Onehunga line all weekday services will depart a few minutes earlier with some minor changes to weekend times.
The Southern line will see some changes to departure times.
There will be no changes on the Eastern line.
The new timetables will come into effect on May 8.
In addition some minor changes have been made to bus route 139 between Waitakere and Swanson due to new Western Line timetable.