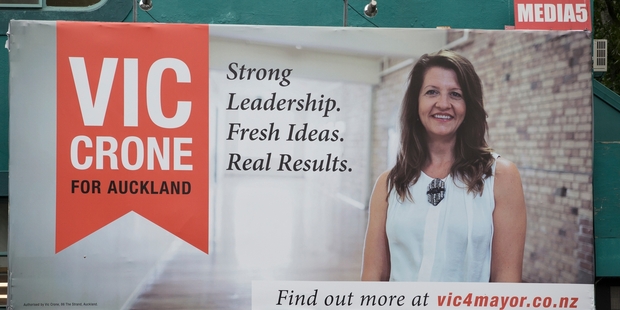 Billboards advertising Dan Carter in boxer shorts are being cited by Auckland mayoral candidate Vic Crone as a defence for putting up her own billboards.
Ms Crone and another mayoral candidate, Penny Bright, say the Bill of Rights overrides a bylaw which prohibits election signs until August 6, nine weeks out from the local body elections on October 9.
"I don't consider our billboards any more distracting than a billboard of Dan Carter in his boxers," Ms Crone said.
The businesswoman unveiled two billboards in the CBD and Parnell in March.
At the time, Auckland electoral officer Dale Ofsoske said in his view the billboards were an election sign.
Ms Crone took the signs down when the rental period expired.
Legal advice on the issue she received was the bylaw was unlawful and unjustifiably breached the Bill or Rights Act.