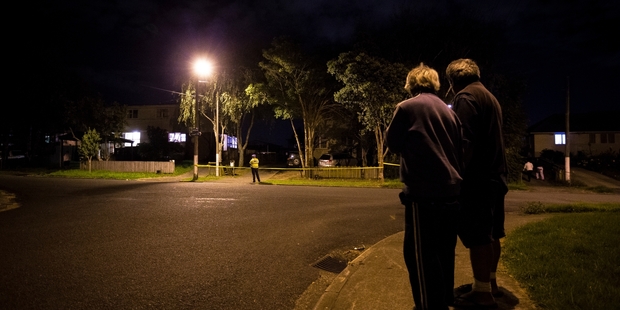 A little boy killed in the driveway of his family home in Otara was thought of as everybody's child by the South Auckland community.
The 18-month-old was tragically killed on Tuesday evening, struck by a car on the driveway of his home on Gilbert Rd at about 5pm.
The boy lived with his paternal grandparents and parents, who a neighbour said were devoted to him, despite both being only 18.
The pair are former pupils of Sir Edmund Hillary Collegiate, and the school's principal, Peter Uys, visited them yesterday to pay respects and offer help.
"Under the circumstances, they are being so courageous and so brave, and I can't imagine the grief that they are going through," Mr Uys said.
He said they were surrounded by family and community members to support them. Mr Uys said the little boy was "the village boy - he was well-known in that village by everybody and he was considered the child of everybody."
Mr Uys said the family was busy organising the funeral, which would likely be held over the weekend or on Monday.
Manukau East MP Jenny Salesa also paid a visit to the family to express her condolences and offer her assistance.
"My thoughts go out to the family during this time of grief. It is indeed sad that their beloved 18-month-old has passed away in unexpected and tragic circumstances."
Police are yet to name the toddler.
- NZME.