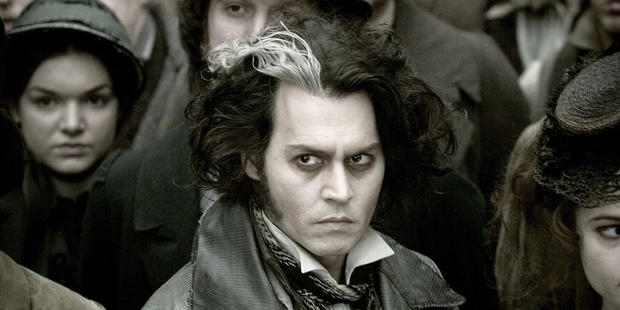 St Kentigern College, Auckland head Steve Cole says two boys' necks were cut during the Wednesday opening performance of Sweeney Todd in an "unfortunate and isolated incident" with a prop razor wrapped in duct tape.
Mr Cole told TVNZ it was "a prop that was covered in all sorts of duct tape and silver paper, this had been done innumerable times during rehearsals, innumerable times even during the show.
"It was a razor that you would expect to see in a production of Sweeney Todd. But it didn't have a sharp edge. I'm very confident that the health and safety situation was strong," he said.
"It was an unfortunate isolated incident."
He said it was not unknown for schools to use props like this, adding the razor's edge had been filed down and bound.
Mr Cole said, in hindsight, it may have been a better idea to eliminate all risk, but said the drama students involved had been adamant the play look as authentic as possible.
"It was chosen because of the very nature of the talented young men and women we have in Year 12 and 13 who wanted something that would push their skills and the boundaries. It was deemed important to make it as realistic as possible."
Actor Johnny Depp further popularised the musical spectacle in the 2007 film version directed by Tim Burton.
In it Depp had to sing and act as the malevolent Victorian serial killer barber, Benjamin Barker, alongside his partner in crime, Mrs Lovett, played by actress Helena Bonham Carter.
Detectives were investigating what led to the two boys being badly injured .
An Auckland police spokesman said police were notified by Auckland City Hospital after the two boys were admitted for treatment.
He said there was nothing to indicate anything untoward took place on stage. "It's not a criminal inquiry," the police spokesman said.
Police would produce a report which would help form an Occupational Health and Safety review. The boys, meanwhile were released from hospital yesterday, Mr Cole said. NZME
- NZME.