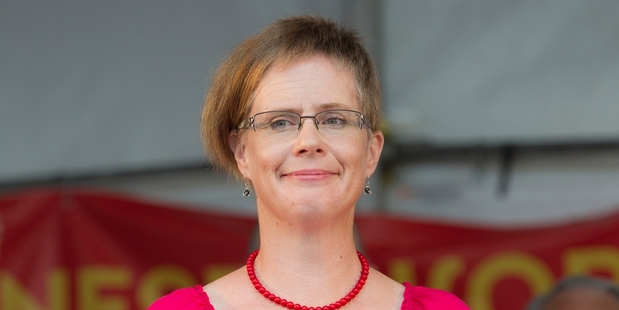 Lucy Knight - the Good Samaritan who almost lost her life after going to the aid of a woman being mugged in Auckland - is the new face of St John's annual appeal.
The mother of six was punched in the head when she intervened as a young man tried to snatch an older Chinese woman's handbag outside Countdown at the Northcote shopping centre in 2014.
The blow sent then 43-year-old Ms Knight to the ground, fracturing her skull.
She needed two emergency operations - one to remove a piece of her skull to relieve the pressure caused by the bleeding, and a second to replace the missing bone with a titanium plate.
Now Ms Knight, who has been hailed a hero and presented with several bravery awards, is praising the work done by St John paramedics and is urging others to support the charity.
In a video posted to the St John website, she says: "St John kept our family whole."
She is also seen in the video meeting the paramedics who saved her life.