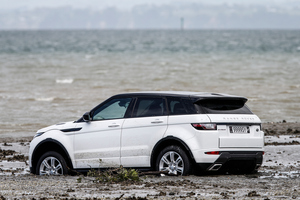 The driver of a late-model Range Rover left their vehicle in an unusual parking spot overnight - the Manukau Harbour.
The white Range Rover Evoque SUV - worth $90,000 - got stuck in the sand about 200m off Blockhouse Bay beach in west Auckland on Sunday - and remained stuck overnight.
It is understood the car was owned by an international student.
- NZME.