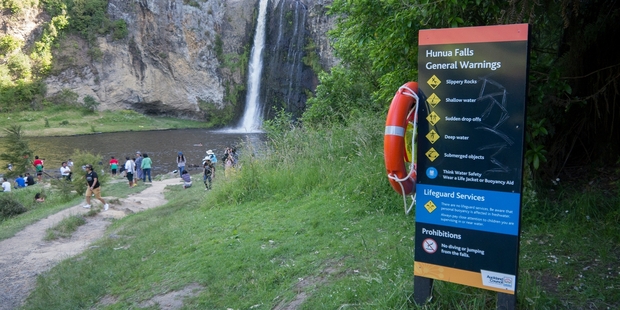 Students at a Tuakau high school are mourning the death of a classmate who drowned at a popular waterfall south of Auckland yesterday.
Tuakau College has paid tribute to one of its students, Toni Vetemotu, whose body was recovered from Hunua Falls late on Monday after going missing about 3pm that day.
Toni was with family members when he got into difficulty while swimming at the popular spot. A family member attempted to rescue the youngster, but was unsuccessful.
The 13-year-old's death comes just more than a week after Peter Iakopo Lemalu, 17, drowned at the same spot. Mr Lemalu, who finished at De La Salle College last year, was with friends when he got into difficulty on March 19. Members of the Police Dive Squad recovered his body the next day.
Tuakau College principal Chris Betty said Toni came from a well-known family within the school. Three of Toni's siblings also attend the college.
"He was a bit of a character, a likeable character, and he worked really hard," Mr Betty said.
"It's really sad for us, as a school community, and the whanau is getting strong support."
Representatives of the college visited Toni's family yesterday.
- NZME.