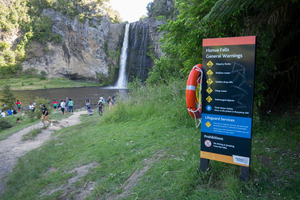 The body of a teenage boy who got into difficulty whilst swimming at the Hunua Falls swimming hole yesterday has been recovered by police.
Members of the Police National Dive Squad recovered the body of the 13-year-old last night just after 10:30pm.
The teenager was at the swimming hole with members of his extended family when he got into difficulty in the water.
Another member of his family tried to rescue him but was unsuccessful.
His family is being supported by police and Victim Support, his name will be released once all next-of-kin have been notified.
- NZME.