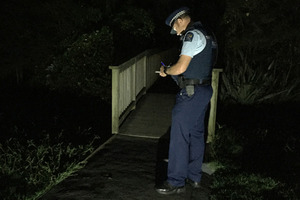 Police divers have found the body of a teenage boy who disappeared while swimming at Hunua Falls on Saturday night.
The 17-year-old was swimming with friends at the popular southeast Auckland waterfall when he got into difficulty about 6pm.
Police yesterday said members of the Wellington-based Police National Dive Squad found his body just after 10am.
A friend of the teen was injured in a rescue attempt on Saturday and airlifted to Middlemore Hospital by Auckland's Westpac Rescue Helicopter.
A hospital spokeswoman said the man was discharged on Saturday night.