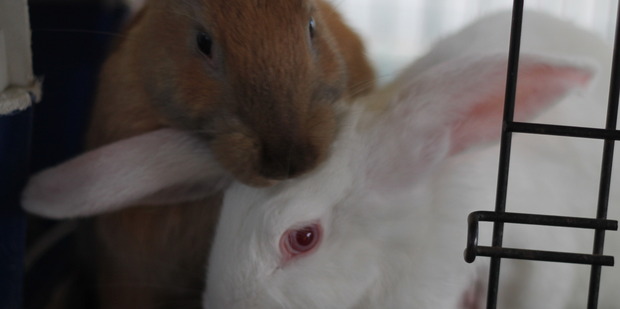 Auckland's SPCA always has lots of cute animals in need of new homes.
To help them find a loving family, our Pet of the Week feature includes details of one SPCA animal up for adoption each week.
Elsa and Clarence
Elsa and Clarence are young bonded rabbits, which means they will need to be re-homed together.
The brother and sister came into the SPCA with their parents after they were found living in unsuitable conditions.
Their mum and dad have been re-homed together, and now it's their turn.
Elsa and Clarence are Flemish giant cross New Zealand white rabbits. They are very sociable and loving.
They are still young and may grow some more, so a nice big accommodation for them to grow and play in would be brilliant.
Other Auckland animals up for adoption can be viewed here.
Anyone interested in adopting an animal can contact the SPCA on (09) 256 7300.