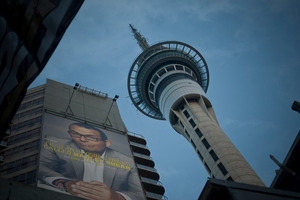 For the eighth year, Auckland's Sky Tower will keep with Irish tradition and wear green tonight to celebrate Saint Patrick's Day.
The Sky Tower is the southern hemisphere's tallest man-made structure based in the heart of Auckland, and is one of New Zealand's most recognisable landmarks.
The Tower is lit for charities or community initiatives that SkyCity supports financially, or to mark national holidays, milestones or other celebrations or events.