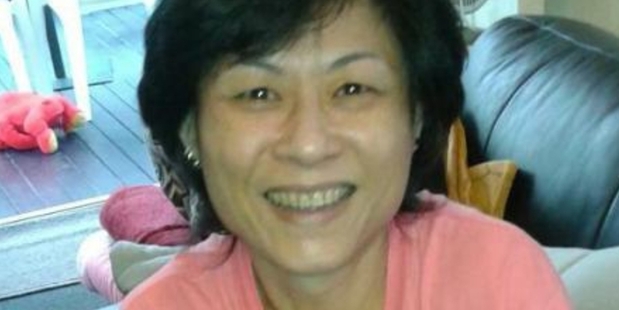 For the best part of a day she was simply known as the woman with the dolphin tattoo.
Bound, gagged and imprisoned in the boot of a car, the slightly built Asian woman had made a desperate bid for freedom, throwing herself onto a South Auckland street as Tuesday's evening rush started to ease.
Struggling to breathe with a man's tie wound tightly around her neck and suffering major head injuries, Jindarat Prutsiriporn was rushed to nearby Middlemore Hospital, her identity still a mystery to everyone caught up in a bizarre, botched kidnapping that had unfolded in an unsuspecting Papatoetoe neighbourhood.
Unable to identify the woman or pinpoint her age, the police turned to her colourful inked artwork - a dolphin on her shoulder and an angel on her ankle - to help solve at least one vital piece of the puzzle; who was this mystery woman.
Within hours of releasing a photo of the critically-injured woman's distinct blue bottlenose tattoo she had been identified as a Thai-born 50-year-old who lived in Auckland. This gave family a precious few hours with her before she died in the hospital's intensive care unit later that night.
On her death police named the victim as Jindarat Prutsiriporn. Now a complicated picture is beginning to emerge of a woman who was loved by friends and affectionately dubbed "porn star" but with links to a dark criminal drug world.
A friend said the woman she knew as Nui had a good heart but her bad choices kept getting in the way.
"Not a good background but she tried to make better choices and had a good heart," she posted on the New Zealand Police Conduct Association Facebook page.
"Her world got the better of her ... no one deserves this but at least she is at peace."
She said Nui always made people smile and hoped justice would follow.
The bad choices included spending two-and-a-half years in jail in 2011 for drug offences, including conspiring to import methamphetamine precursor pseudoephedrine.
When she died this week she was on bail and due to appear in court next month to defend methamphetamine-related charges.
Other friends paid tribute to the woman - who appears on social media with poise and a generous smile - expressing their shock and disbelief at the violent end to her life.
"Awww my friend ... Love u Nui," posted Sonya Ryder.
"Sad alright," posted Elaine Ngamu. "I just told Tim how I met 'pornstar'. RIP"
Police continue to piece together the moments leading up to Ms Prutsiriporn's lunge from the car boot, knowing that at least one of her horrific head wounds was likely to have been inflicted before she jimmied her way out of the vehicle.
- NZME.