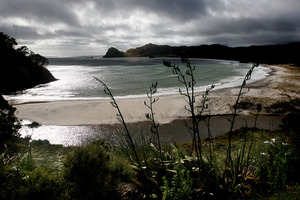 Two bodies have been recovered off Great Barrier Island following a diving accident.
Police are contacting the families of two Auckland divers missing off Great Barrier Island since Saturday night.
Police said the divers were reported missing from an 8m boat just after midnight.
The alarm was raised after a diver did not resurface and a second diver who went to check also disappeared.
The boat was launched from Whangaparaoa and its occupants were on a free-diving crayfish trip.
- NZME.