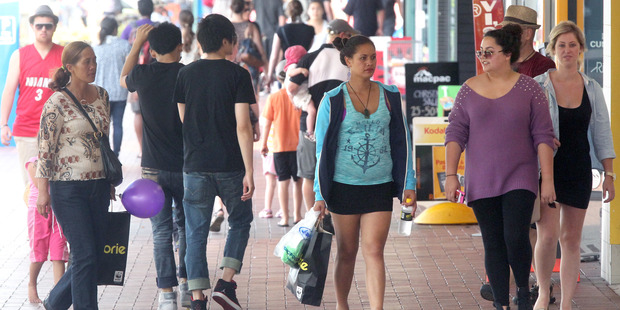 A law change to give councils the right to allow shops to open on Easter Sunday could result in 67 different local authorities having 67 different sets of rules, Retail New Zealand has warned.
The association appeared before Parliament's commerce committee yesterday - and was accused of wanting to steal Christmas after admitting it wants trading allowed on every day of the year.
Greg Harford, Retail NZ's general manager of public affairs, also lobbied for alcohol laws to be aligned with the proposed shop trading hour changes, which would allow beer and wine to be bought with groceries on Easter Sunday.
His main submission was to amend the Shop Trading Hours Amendment Bill - which would allow councils to pass bylaws to allow trading on Easter Sunday - to give shops the green light to open right across New Zealand.
The current law was full of bizarre anomalies, allowing some businesses in certain areas to open, and there was no enforcement by the Ministry of Business, Innovation and Employment (Mbie) anyway, he said.
The proposed changes could only increase confusion.
"We urge you to amend the bill to provide a single set of rules around the country which would in fact permit shops to trade, should they wish to do so," Mr Harford told the committee. "If you have 67 different local authorities making 67 sets of rules, the confusion and the hassle factor will just get worse."
Retail NZ was particularly concerned that councils will be able to make rules for all or part of their district, and at the very least this should be scrapped."
Pressed by Labour MP David Cunliffe on whether there were any days in the year which he believed should be retail-free, Mr Harford said there were not.
"We ideally would like to see no restrictions on shop trading hours. But we don't think that most shops would be open on those hours," Mr Harford said.
"Retail NZ steals Christmas," Mr Cunliffe responded. "Thank you very much."
- NZME.