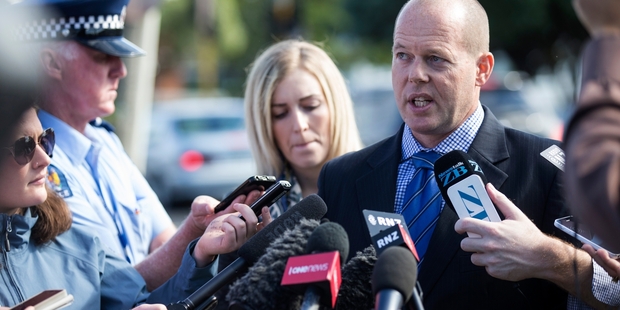 The kidnapped Thai woman who escaped, bound and gagged, from the boot of a moving car on a South Auckland street has died.
Middlemore Hospital confirmed this morning the 50-year-old woman died from her injuries just after 11pm yesterday.
Police identified her as a 50-year-old Thai woman who lives in Auckland.
The woman made a bid for freedom from the late model sedan's boot by jumping from it as it travelled along Huia Rd in suburban Papatoetoe.
Neighbour's rushed to the heavily restrained woman's aid as she laying bleeding on the road.
Police said they were now hunting for up to two people involved in the incident.
"We want to assure the public we are doing everything we can to locate the person or persons involved in this crime.
"However, we still need members of the public who saw anything they think may be relevant to contact us," Counties Manukau Crime Manager detective Inspector Dave Lynch said. There were officers who were fluent in Thai and Chinese assigned to the case, he added.
Mr Lynch said police were still trying to identify the car, believed to be a late model silver sedan.
He said a car following initially gave chase but lost track of it and did not get a clear look at its registration plate.
They appealed for anyone who saw a vehicle fitting the description in the surrounding area acting suspiciously to contact them.
Prominent criminologist Greg Newbold says the woman would have believed her life was in immediate danger.
The Canterbury University lecturer said the woman would have believed she was going to be killed and her actions show her desperation to live. He deemed the case to be unusual but not uncommon for the country, adding there had been recent abduction cases involving Asian women.
He added: "There are three possibilities - drugs, domestic abuse or a kidnapping/ransom abduction.
"The fact that she fought to escape from the boot of a moving car tells me that she probably knew where she was going and what was going to happen to her."
- NZME.