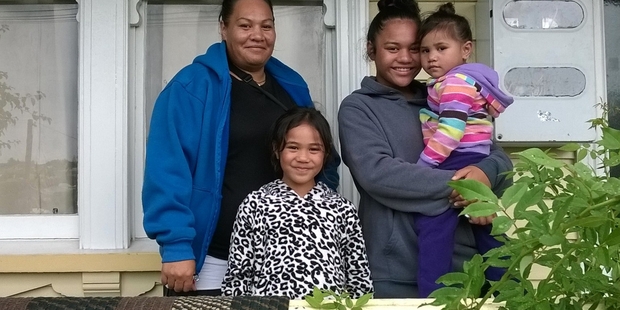 The most expensive state house in the country is in the exclusive suburb of Westmere in Auckland and valued at $2.54 million.
For the same price, house hunters could buy 5.6 houses for the national median house price of $448,000, or 10.7 houses for the median house price of $236,000 in Southland.
The three-bedroom 100sq m house tops a list Housing New Zealand released of the 10 most valuable properties on its books.
They were valued in July last year. All were in Auckland and worth more than $1.9 million. The list did not reveal the exact locations but did reveal the suburbs, which were some of the city's most elite, including Westmere, Remuera, Mangere East, Ponsonby, Ellerslie, Orakei and Epsom.
The Herald spoke to the tenants of the sixth most expensive home, a $1.96 million, four-bedroom, 150sq m property in Ponsonby. Solo mum Anita Jones, 31, lives in the house and pays only $95 a week in rent. She said she feels "privileged" to have her own home after sleeping for months on her brother's floor.
Ms Jones and her children, aged 14, 13, 6 and 2, moved into the house on January 18 just over a year ago after fleeing their previous state rental in Henderson to stay in a women's refuge.
Since then they have been staying with Ms Jones' mother, and then sleeping on the floor of Ms Jones' brother's home in West Harbour. She said Housing NZ had not given any guarantee that she could stay long-term.