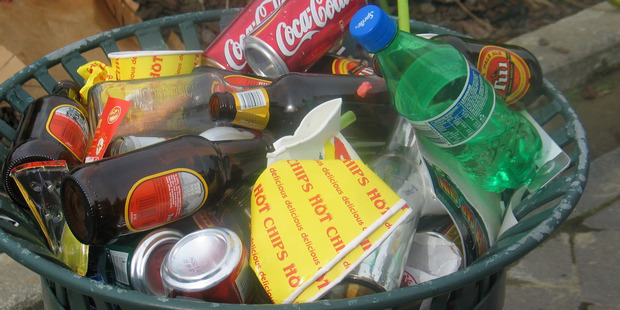 Auckland's goal to have consistent waste services for households across the region is moving a step closer, with the roll out of new recycling bins in the north and west.
More than 210,000 households in legacy Rodney, North Shore and Waitakere are set to receive new 240L bins between 4 April and 30 June, bringing residents in these areas in line with most other Auckland households, which already have 240L bins.
The first service using the new bins will be on 1 July.
The new bins will replace crates in legacy Rodney, and smaller 140L bins in North Shore and Waitākere. With greater capacity for more recyclable items, cardboard and paper no longer need to be separated - they can all go in the new bin. Separate collections for these items will cease at the end of June.
As well as paper and cardboard, fruit and juice cartons such as Tetrapaks ® will also go in the bins, along with other recyclables including glass and plastic containers and bottles and aluminium cans.
Collections will be fortnightly.
Regional Policy and Strategy Committee chair, Councillor George Wood, says the new bins and service changes are another key milestone to implement the council's vision to transform waste services, as outlined in the Waste Management and Minimisation Plan.
"Moving to consistent waste services is a core promise we have made to Aucklanders, so that everyone has the same choices," he says.
"The changes will also benefit householders and communities. Putting all recyclables into one bin will make it easier for people to recycle right, while having paper in the bins will help to reduce loose litter in our streets.
"The waste team has previously implemented similar recycling changes in legacy Manukau, Auckland City and Papakura and I am confident this prior experience will stand us in good stead with this roll out."
The cost for the roll out is included in the targeted waste rate.
The council is also planning changes to collection days to improve the efficiency of collections for now and the future. The changes will affect most residents. More information on day changes will be made available as part of the bin roll out.