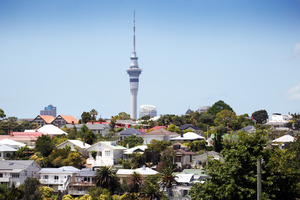 The Auckland Council wants to make sure the city is prepared for a disaster similar to Cyclone Winston.
Auckland Civil Defence and Emergency Management (CDEM) director John Dragicevich said it was important to consider what it would be like if a Category 5 storm hit Auckland at full force, as Fiji cleaned up after the strongest cyclone ever recorded to hit the Southern Hemisphere.
Mr Dragicevich said new research out yesterday suggested 64 per cent of Aucklanders had a good understanding of what being prepared for an emergency situation meant.
He said the 2011 Christchurch earthquake made the country more aware of the risks of natural disasters.
"The 64 per cent awareness level is quite high and 52 per cent of Aucklanders have the necessary emergency items needed to survive a disaster, such as tinned food, toilet paper, torch, spare batteries and so on.
"These are great results in terms of awareness but Aucklanders still have more work to do in terms of being prepared for an emergency and being involved with their communities of interest about disaster planning."
- NZME.